"Gardens and flowers have a way of bringing people together, drawing them from their homes." (Clare Ansberry)
It's August already and The Burnout Queens are enjoying Beauty.  That's the theme of this month's 'Hello from London and Lewes'.
Beauty is close to our soul.  We long for it, search for it, and try to create it wherever we are (it's part of the intentional life design we talk about).  It couldn't be more true when it comes to the little English gardens we discover on our many walks.  We always take the time to pause and look because they fill us with such delight.  We often say, 'how beautiful is that!' or 'what a gorgeous idea'.  These little gems redefine the meaning of garden and beauty.
There's no time like the present.  Gardeners here don't wait until they buy the house with the perfect front or back yard to build a 'proper garden'.  Any inch of space serves as a blank canvas to create the colour and pleasure of a garden.  It's truly a style unto itself.  We love it and never fail to be surprised!
No lawn at your front door?  Then curb appeal it is…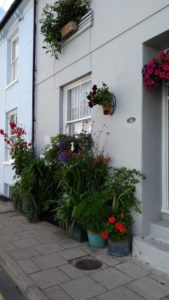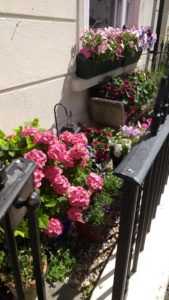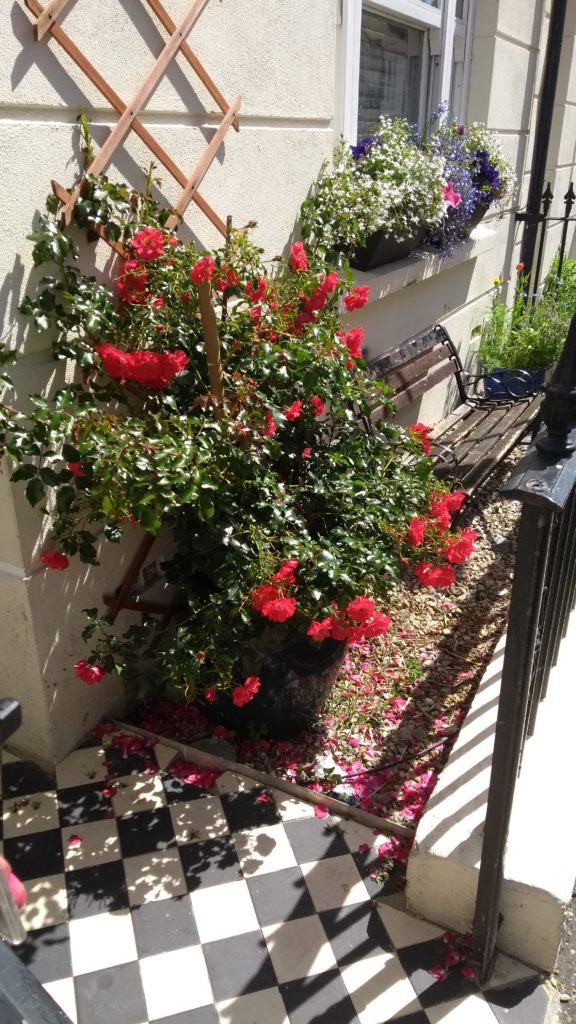 Live above the street?  No park in sight?  There is always a little green-thumb spot at the back of a shop to enjoy…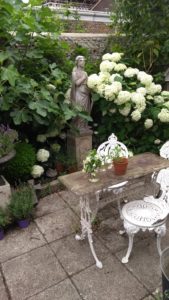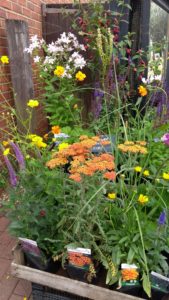 There are gardens roadside and gardens at the back of the pub (they even have competitions for these ones)…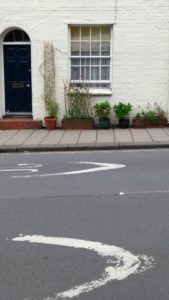 There are gardens that hang and even gardens at the top of castle walls.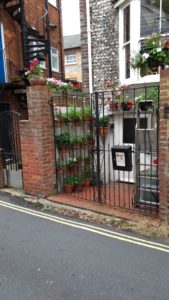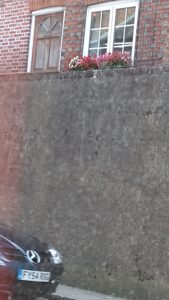 Take a page from the Brits, something right under our nose no matter how big or in these cases small, can create something divine.  So lovelies…
Don't hope, wish, or wait…create beauty wherever you are.
Until September enjoy the rest of summer.  No go ahead and do it…
Embrace Life!