September and The Burnout Queens hopped the train to London to 'get cultured' at the Victoria & Albert museum.  A stunningly beautiful exhibit of dresses by Balenciaga. If you are in London in the next few months, put this stop on your tour list.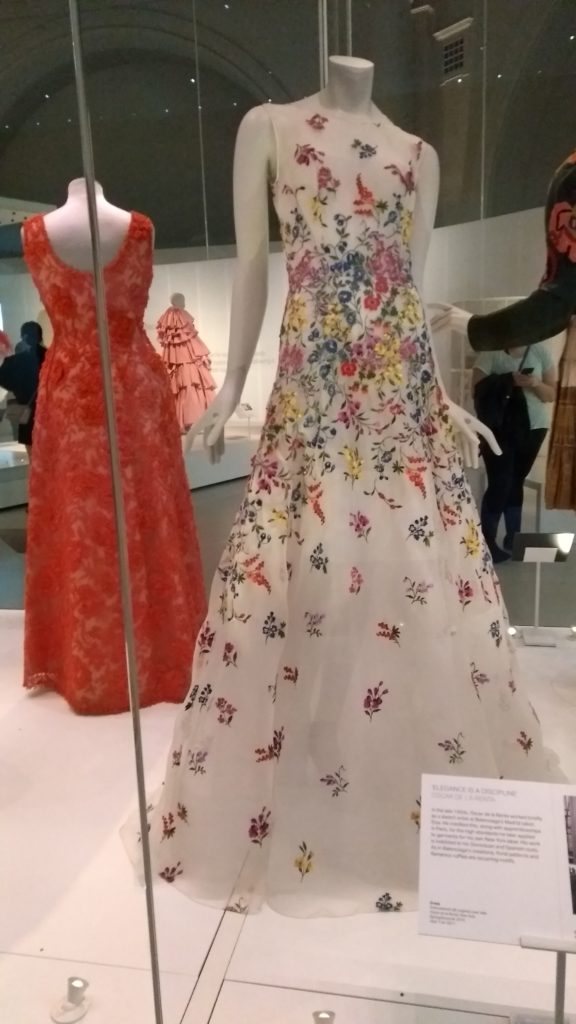 Dr T wrote this in our Sunday's postcard to The Realm members!
"As we exclaimed our way through the exhibit I began to remember why I had fallen in love with fashion when I was a young teen.  Oh, the delight of it!  I began to recall the pure excitement of picking a pattern, choosing a fabric and then indulging in pure creativity.  I feel a sewing bee coming on."
As museum members we took ourselves to lunch in the member's room (as you do) and what a delight that was.  Top floor conservatory with old world charm and modern accessories.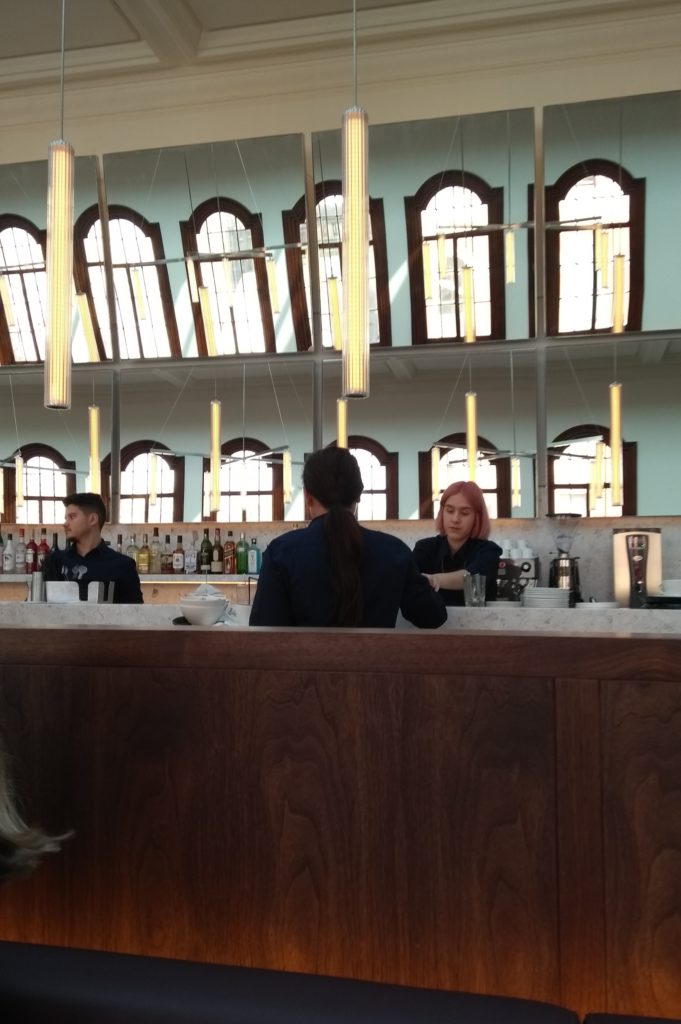 It was opening day and surprise…the computers were having problems, so lunch was on-the-house!  You know what The Burnout Queens always say, "expect the unexpected".  It was the perfect end to our visit to the museum.
Before catching the train back home, we had a few errands to do so we walked our socks off (no we didn't actually have socks on) back to Chelsea and went into the department store only to be met with more unexpected images.  It seems Christmas is on it's way!  These pics were taken specifically to make the Canadian niece green with envy (it worked because she is addicted to Christmas)!
Of course I always love seeing my old London landmarks when arriving and departing London by train.  I've been using Battersea Park Power Station as my joyful moment of recognising London since the 60's when we first made a trip over.  It never dims my excitement.  All these years later, when I see the 1069 castle lit up in my new Town I get that same feeling.
At the end of September, the little man had his teeth cleaned.  Well, fourteen teeth extractions later (yes you read that right, apparently it's the breed) he's still the goofy-little Alf we love, but now gumming it in his middle years.  Next month is birthday number 8 and I bet you he has enough teeth left to down a whole cupcake in style.  After all he is one adorable Burnout Pup!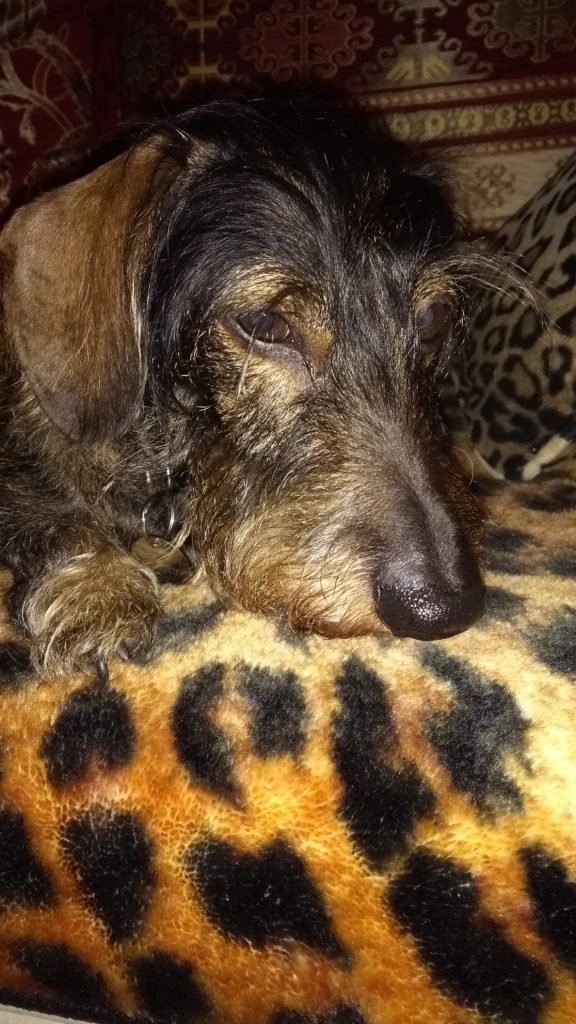 Hoping your September was cultured, full of memories and adorable moments too.
Until next month,
Embrace Life!

P.S:  If you are curious about The Realm postcards, click through here to grab your first Sunday mailout and membership.