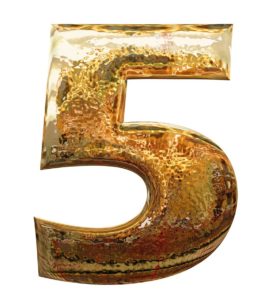 Here's the third Email Mistake that makes all of us look unprofessional according to Inc.com.  It's easy to do when you are bombarded by inbox overload or are squeezed for time. However, this mistake can make the best of us steam with irritation (at least it does me)
Slow response or no response at all.
The Inc article makes it clear that you should acknowledge receiving an email from someone, even if you quickly answer 'got it'. I am so happy that this is what our VA does each time I send work from the UK to the US. One word from her that it landed in her inbox allows me to just move on knowing the work will be handled.  Bless her she's a highly sensitive person as well, so she 'gets' the importance of replies.
However, (this is a big irritation to me and most HSP's I know) if I send an email with substantial information, opinion or suggestions in it, if I send a client a personalised visualisation, if I email a colleague with a joint business idea…I want to hear that it was received!!!!!! (notice irritation growing.)
You can double my irritation (and confusion) if a colleague or client wants to book time with me, and I take quick action to reply and offer a time slot (time zones are a challenge when working globally) and then I wait for a no-or-slow response…!  Nothing irks me more than being asked for something, delivering, and then waiting for confirmation! I am left thinking several things.
My email never arrived or is languishing somewhere in the Ethernet.
The request for my time wasn't that important in the first place (but I am keeping a timeslot open which means it's still on my mind).
The person is lazy or impolite because they aren't checking their inbox…hello (either way I'm starting to steam)!
They feel they are too busy and oops, 'sorry it went to the bottom of my to-do list'.
Regardless of the WHY of no-or-slow replies to emails, the article (and I totally agree) suggests we filter and prioritise our emails and always send a quick reply regardless of restraints…(got it, got this, will reply tomorrow, I'll get back to you on this asap).
I always use these suggestions and I always appreciate when others do the same. Don't you?
(hello…are you there)
(hello?)
Hmm, note to self, better check this article reached everybody!
Love, The Burnout Queens xx
Check out the other 2 Email Mistakes that Make Us Look Unprofessional.