V.I.P. Coaching – Information By Request
If you have hit that wall (you know the one) and you know you need a more intensive, personal, one-to-one coaching relationship to get you moving (because you just don't have the energy or know-how to do it yourself any longer);
If you are more than ready and dead serious about finally getting unstuck in your life;
If you are brave and honest enough to admit you are a Burnout Queen…
Then this is exactly where you should be!
We offer the opportunity of working side-by-side with us (on the phone and via email) to a few select 1:1 VIP clients.  
Imagine spending 5 months working side-by side with us.  Well actually you will work with one of us so you have that personal touch, but get the wisdom and advice of both The Burnout Queens.
We will coach, counsel and mentor you personally on how to stop living a burnout lifestyle once and for all.  We will get you out of the chaos and headed in the 'right' direction.  We will stick by you all the way while you regain your energy, health, time, enthusiasm and your dreams.
It's all about YOUR life, YOUR concerns, YOUR goals for YOUR future. 
We know that you are tired of worrying about your health, relationships, career and income because burnout has taken its toll.  We know you don't want to put up with being exhausted all the time, having no energy, enthusiasm, motivation or joy in your life. That's not who you are.
If you are willing to invest energy (what little you have), time and money in making it happen now (and we promise it will be well worth it all) then we want to work with you.
We are passionate about you getting your life back. 
We offer different levels of work so that you can find the option that is just the right fit for you.
You deserve the best.  This is your opportunity to have 1:1 personal coaching with us.  Just send us a request at coach@theburnoutqueens.com with your email address and we will forward you information about VIP coaching with The Burnout Queens.
---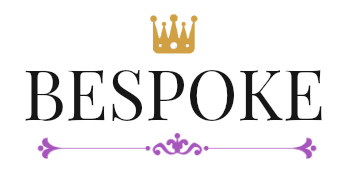 We offer bespoke/exclusive packages for those who are at the top of their game. You cannot afford to have burnout disrupting all of your creative efforts and draining you of your creative inspiration and energy.
We will design a coaching package that fits with your creative & intense lifestyle.
We can get you out of burnout fast.
Contact us at coach@theburnoutqueens.com