ARE YOU…
Feeling exhausted and stressed all the time?
In 'get through' mode just to survive the day?
Digging in – Working harder – Pushing more, but getting less and less done?
Trying not to burst into tears in meetings?
Wondering if long-term sick leave is the answer?
So overwhelmed you end up hiding in the toilet?
Living like that hamster on the wheel?
Feeling hopeless about things changing?
If you are sitting there yelling, "This is me!" you might just be burned out!
When burnout hits, say 'Goodbye' to your energy, motivation, enthusiasm, and passion. Say 'Hello' to being exhausted, depleted, constantly stressed, totally over-extended, hopeless, helpless, and trapped!
Burnout starts in just one area of life, but it sneaks up on you and before you know it, it affects all of your life: your health, your relationships, your family and your career. It's impossible to keep up your pace, keep everyone happy, and climb the ladder when burnout is dragging you under.
Professional women, especially creative, and highly sensitive women (HSPs) burnout a lot. Why?
We juggle multiple tasks, roles, pressures and demands of life.
We are the caretakers and the nurturers of the world.
We are the 'go to' person at home and at work.
We are the ones saying 'Yes' to everyone and everything.
We take it all really really seriously.
AND, we try to do it all perfectly!
But it doesn't have to be that hard. With our simple solutions you will change your 'burnout lifestyle' once-and-for all.
Let us help you: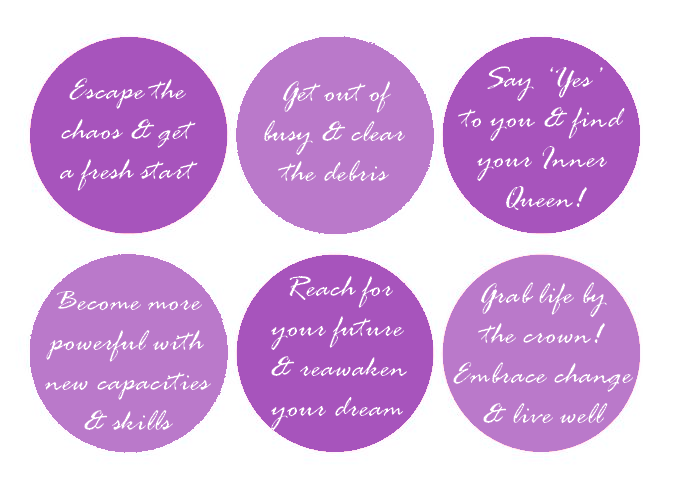 It doesn't matter where in the world you are you can work with us on your own time and at your own pace. Everything you need from support, information, inspiration, encouragement, to VIP bespoke packages to custom fit your life.
Our classes, programmes and blog are designed for professional and creative women just like you.
Come join our tribe of Burnout Queens! Become the woman you were born to be ~ renew your spirit, dream new dreams, be the best you can be, and have the courage to do it all with your own unique, sensitive and creative style!
Embrace Life!

The Burnout Queens